Higher Corticosteroid Doses Increase Risk of Death for Some with COVID-19
Higher doses of corticosteroids may increase the risk of death in COVID-19 patients who are hypoxic but do not require respiratory support or only need simple oxygen therapy, report researchers from the UK who presented their findings at the recent European Congress of Clinical Microbiology & Infectious Disease.
The study had already identified low dose corticosteroids as reducing mortality in COVID-19 patients requiring oxygen or ventilatory support and was evaluating the effect of higher doses when early results spurred the independent Data Monitoring Committee to advise that high doses be stopped in patients receiving only oxygen or no breathing support.
The study compared adult patients on oxygen or with an oxygen saturation <92% in normal room air who were randomly allocated to usual care with higher dose corticosteroids (dexamethasone 20 mg once daily for five days followed by 10 mg dexamethasone once daily for five days or until discharge, if sooner) or usual standard of care alone (which included dexamethasone at the lower 6 mg once daily dose for ten days or until discharge, if sooner).
Nineteen percent of 659 patients allocated to higher dose corticosteroids died within 28 days vs. 12% of 613 patients allocated to usual care, translating to a 60% increased risk of mortality for the higher dose corticosteroid group. The higher-dose group also had 64 cases of pneumonia due to non-COVID infection compared with 37 cases in the usual care group, along with an increase in hyperglycemia requiring an increased insulin dose, 142 cases vs. 87.
The authors conclude: "Among hospitalized patients with COVID-19 who require oxygen or ventilatory support, low-dose corticosteroids reduce the risk of death. However, among patients requiring simple oxygen only, higher doses of corticosteroids increase the risk of death compared with low-dose corticosteroids."
The authors are continuing to study the use of higher dose corticosteroids in patients requiring noninvasive or invasive ventilation. Read More


How Vitamin D Protects the Lungs
Researchers from the Lankenau Institute for Medical Research at Main Line Health believe they know why so many studies have found that people with low vitamin D levels are more likely to get COVID-19 and suffer a severe case or even die from the virus.
Their study, which examined cell cultures from human lung linings using two independent metrics, found vitamin D strengthens the lining of the lung, thus preventing infection by not only COVID-19 but other viruses as well. It also may play a role in reducing fluid leakage into the airways, which can lead to pneumonia.
The authors note that published studies have found that people with vitamin D deficiency are five times more likely to be infected with COVID-19. While data are less clear on the benefits of supplements for those with vitamin D levels in the normal range, they believe it's time for physicians to err on the side of caution.
"The benefits . . . are so clear and the risks so minimal that we believe physicians should be recommending supplemental vitamin D right away," said study author James Mullin, PhD. "Cytokine storms, where the body's immune response kicks into overdrive and can result in severe disease and death in COVID, compromise the body's airway barrier function. We already know from past studies that vitamin D blunts cytokine storms in cases of flu. In cases of COVID-19, vitamin D therapy may allow time for a patient's own immune defenses to kick in before it's too late."
The study was published by Physiological Reports. Read More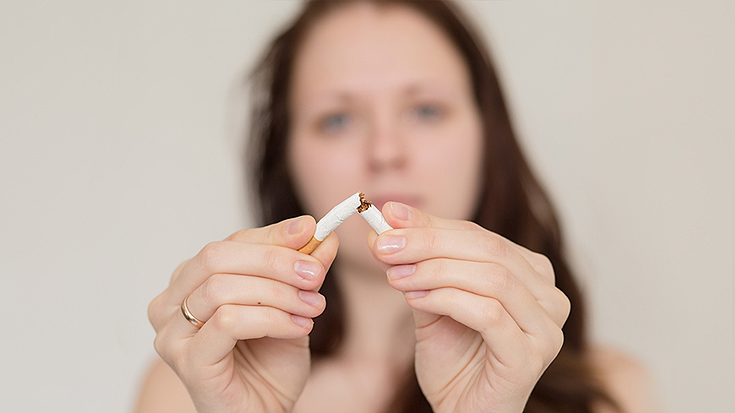 Pets May Help People Quit
Still struggling to convince your patients who smoke to kick the habit? According to a study led by investigators from George Mason University, it might be time to let them know how their smoking can affect their pets.
The researchers examined anti-tobacco campaigns on Facebook to find out which messages were most likely to spur user engagement. Results showed new information about harmful chemicals and the risks that secondhand smoke pose to pets carried the most weight.
"Our results show that people respond to messaging on how smoking negatively affects the lives of those they care about, including pets," said study author Hong Xue. "Messages that are personally meaningful to smokers can help to generate positive behavioral changes among smokers."
The study found that large campaigns run by the government and nonprofit organizations were more likely to engage users as well.
Xue believes anti-tobacco campaigns can use these findings to improve their campaigns, better engage the public, and more effectively promote reasons to stop smoking.
The research was funded by a grant from the Virginia Foundation for Healthy Youth and published by the Journal of Medical Internet Research. Read More
Email newsroom@aarc.org with questions or comments, we'd love to hear from you.