ATS Issues "Strong Recommendation" for Pulmonary Rehabilitation
The American Thoracic Society (ATS) has published a new clinical practice guideline on pulmonary rehabilitation for people with chronic respiratory disease that includes strong recommendations for people with stable COPD and interstitial lung disease.
"A strong recommendation indicates that the committee is certain that the desirable consequences of a recommendation outweigh the undesirable consequences," said ATS Chief of Guidelines and Documents Kevin Wilson, MD.
The ATS notes that only a minority of recommendations in clinical practice guidelines are considered strong, and strong recommendations are often used in the development of health care performance measures.
The expert panel that authored the guideline used the evidence-based Grading of Recommendations, Assessment, Development and Evaluation framework to arrive at the recommendations. The report addresses pulmonary rehabilitation for patients with pulmonary hypertension in addition to those with COPD and interstitial lung disease.
Recommendations in the guideline include –
For adults with stable COPD, the authors recommend participation in pulmonary rehabilitation (strong recommendation, moderate quality evidence).
For adults with COPD, the authors recommend participation in pulmonary rehabilitation following hospitalization for an exacerbation of COPD (strong recommendation, moderate quality evidence).
For adults with interstitial lung disease, the authors recommend participation in pulmonary rehabilitation (strong recommendation, moderate quality evidence).
For adults with pulmonary hypertension, the authors suggest participation in pulmonary rehabilitation (conditional recommendation, low quality evidence).
The guideline also addresses the different models of pulmonary rehabilitation delivery.
"We hope that these Clinical Practice Guidelines for PR will be a call to action to clinicians to refer suitable patients to PR and encourage their participation in treatment, as well as foster pulmonary specialists' communication with health care professionals in other disciplines (for example, primary care and cardiology) about the benefits of PR for patients," said lead guidelines editor Carolyn L. Rochester, MD, professor of medicine at the Yale University School of Medicine.
The guidelines were published by the American Journal of Respiratory and Critical Care Medicine on Aug. 15. Read More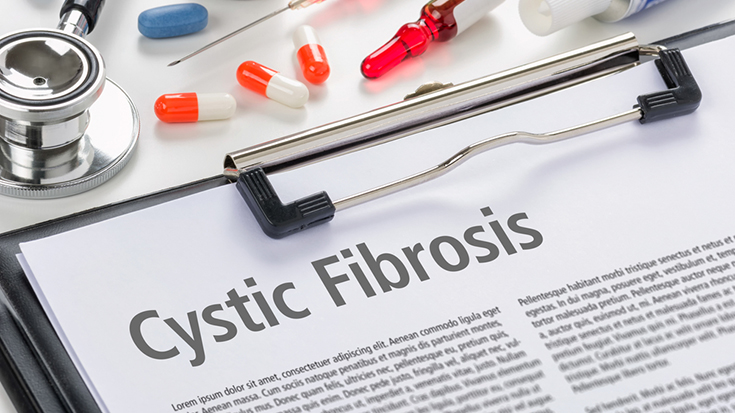 New Guidelines Govern Exercise Testing for People with CF
According to an international group of investigators, including those from the U.S., a new set of guidelines can assist health care professionals in carrying out exercise testing in people with cystic fibrosis.
Tests included in the research include those for establishing aerobic fitness, measuring performance, and assessing muscle strength. In addition to providing insights, test instructions, and a selection of commonly used and validated tests, the document highlights previously used tests that are no longer recommended for people with CF.
Areas requiring further research are noted as well.
The document is based on studies conducted over the past ten years and is expected to benefit clinicians in both high and low resource countries.
"There is still a lot we don't yet know about people living with CF, but exercise is becoming increasingly important in the management of the condition," said Deputy Coordinator of the European Cystic Fibrosis Working Group Dr. Don Urquhart. "We hope that these guidelines will help improve confidence and understanding by having everyone undertake tests in a standardized manner."
The guidelines were published by European Respiratory Reviews. Read More


RSV Preventatives Should Be Given to All Infants
Right now, only high-risk infants are approved to receive the monoclonal antibody known as palivizumab to prevent RSV-associated lower respiratory tract infections (LRTI) in the early days and months of life. Researchers from Vanderbilt University who evaluated the characteristics and outcomes of RSV-critical illness in 600 infants from 39 hospitals in 27 states believes it's time for all infants to receive it.
Their study found the majority of infants requiring ICU care for a bout with RSV were otherwise healthy and born full-term. Specific results from the trial, which examined RSV in infants during 2022, showed –
The median age of infants requiring ICU care was 2.6 months.
Only 169, or 28%, were born prematurely.
No underlying medical conditions were present in 487, or 81%.
Invasive mechanical ventilation was necessary in 143, or 24%.
The authors believe other, newer RSV preventative medications should be made available to all infants and possibly their mothers as well.
"Our data support the need for RSV preventative interventions targeting all infants to reduce the burden of severe RSV illness, including nirsevimab, the long-acting RSV-neutralizing monoclonal antibody," said study author Natasha. Halasa, MD, MPH. "The drug was recently approved by the Food and Drug Administration, and a maternal vaccine for RSV prevention is under consideration."
The study, which was supported by the CDC, was published by JAMA Network Open. Read More
Email newsroom@aarc.org with questions or comments, we'd love to hear from you.