Display Preferences
Hide/Show
7:00 a.m.–8:00 a.m. | General | Caribbean Ballroom
Attendee Breakfast
8:10 a.m.–9:10 a.m. | General, Leadership & Management | Grand EF
The Jimmy Young Memorial Lecture
Leveraging NBRC Resources While Supporting Career Ladders
Daniel Whitt, RRT, RRT-ACCS, RRT-NPS
Lori Tinkler, MBA, ICE-CCP
Robert Shaw, PhD
Show description Hide description
NBRC programs touch personnel who provide respiratory care at their entry point and throughout their careers. Some therapists proceed to earn credentials in a specialty area while many support each credential they have earned while participating in the credential maintenance program. Respiratory care directors can leverage NBRC resources while guiding therapists along their career paths. During this session, NBRC leaders will provide road maps for using these resources to guide the careers of therapists.
9:20 a.m.–10:00 a.m. | Leadership & Management | Grand G–J
Performing a Serious Adverse Event Investigation — What To Do and What Not To Do
Kevin McQueen, MHA, RRT, RRT-ACCS, FAARC
Show description Hide description
The presenter will expand upon his prior experience working in risk management and patient safety. The presentation will outline the proper steps that should be taken following a serious adverse event to protect the organization and the clinician and improve patient safety.
9:20 a.m.–12:30 p.m. | Education | Grand EF
Symposium
Spotlight on Accreditation
9:20 a.m.–10:00 a.m.
Preparing for Your CoARC Site Visit: Tips and Pointers
Joe Coyle, MD, FCCP
Marby McKinney, RRT, RRT-ACCS, AE-C
Kathy Rye, EdD, RRT, FAARC
Jill Sand, MEd, RRT
Show description Hide description
The purpose of the CoARC Self Study and Site Visit is to ensure compliance with CoARC standards and guidelines; however, the process can entail challenges, confusion, and uncertainty for key program personnel. This presentation will provide guidance to key program personnel, and particularly, less experienced or newer PDs and DCEs. A panel of experienced CoARC site visitors will provide an overview of the process as well as suggestions to address frequently cited problems that can occur during the site visit.
11:00 a.m.–11:40 a.m.
Value of Degree Advancement Accreditation
Joe Coyle, MD, FCCP
Kristen McHenry, EdD, RRT, RRT-ACCS
Show description Hide description
Degree advancement (DA) programs in respiratory care serve as a pathway for continued learning and provide advanced educational experiences for practicing respiratory therapists. Over the last five years, CoARC has gathered graduate and employer satisfaction data reflective of these programs. The presenter(s) will feature outcomes data from DA programs and how these quality metrics could be used to market current and future programs with an eye towards recruiting and retaining highly motivated students looking to enhance their practice.
11:50 a.m.–12:30 p.m.
Incorporating IPE into Respiratory Care
Shelly Mishoe, PhD, RRT, FAARC, FASAHP
Show description Hide description
Interprofessional education prepares health professionals with both discipline-specific expertise and a common understanding of the issues, values, and problem-solving approaches they need to engage in interprofessional collaborative practice. Accreditation standards require evidence that IPE is incorporated in the respiratory care curriculum. Through examples and case studies, this presentation describes ways to develop curriculum and co-curricular learning experiences to engage students.
10:00 a.m.–11:00 a.m. | General
Exhibitor Break
11:00 a.m.–11:40 a.m. | Leadership & Management | Grand G-J
Perspectives on Enhancing Staff Engagement
Emilee Lamorena, MSc, RRT, RRT-NPS
Matt Nolan, RRT, RRT-ACCS, RRT-NPS
Steve Mosakowski, MBA, RRT, FAARC
Show description Hide description
"Quiet quitting," "presenteeism," and "resenteeism" are important issues facing all health care leaders today. Enhancing staff engagement and building an environment in which staff feel supported are critical to addressing, and preventing, these from occurring within your team. During this presentation, panelists will discuss methods they have employed to successfully enhance engagement among their teams.
11:50 a.m.–12:30 p.m. | Leadership & Management | Grand G-J
Expanding the RRT Role: Innovations in AI and Remote Patient Monitoring
Kim Bennion, MsHS, RRT, CHC, FAARC
Show description Hide description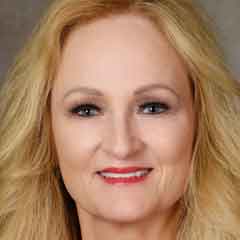 Join this presentation for leaders/managers and find out how to expand the role of the respiratory care department and the individual staff members. The presenter will share the impact of health care innovation and the new frontiers available to respiratory therapists. Examples will be provided on how to identify viable innovation as well as deliverables to help get you started. Ideas will be shared on garnering C-suite support for innovation. The opportunities for artificial intelligence and remote patient monitoring abound. Don't be left behind!
12:30 p.m.–2:00 p.m. | General
Lunch Break — Visit the Exhibitors
2:00 p.m.–2:40 p.m. | Education | Grand EF
Critical Thinking Skills of Respiratory Care Students and Graduates
Chris Russian, RRT, RPSGT
Jonathan Waugh, RRT, RPFT, FAARC
Show description Hide description
As the scope of respiratory care practice continues to expand, critical thinking and sound clinical judgement will only become more important for current and future practitioners. The exploration of critical thinking skill development within respiratory care education programs can provide valuable information on the next generation of respiratory care providers and the status of our respiratory care programs. Presenters will share the results of a study conducted using the Health Sciences Reasoning Test-Numeracy (HSRT-N) to determine the critical thinking skills between near and recent graduates of two- and four-year respiratory therapy programs.
2:00 p.m.–2:30 p.m. | General | Grand G-J
Leadership & Management Section Meeting
Joel Brown, MSM, RRT, FAARC
2:35 p.m.–3:15 p.m. | Leadership & Management | Grand G-J
Strategies for Mitigating RT Staffing Shortages
Cheryl Hoerr, MBA, RRT, FAARC
Show description Hide description
There is no doubt that ongoing staffing shortages are an ongoing issue for RT departments around the country. So, what's a department leader to do when there are multiple positions open but no applications in sight? Temporary staffing is an expensive and short-term solution to what is shaping up to be a long-term issue. Come to this presentation to explore some working strategies that can improve, or at least lessen, the stress of chronic short staffing. Attendees will be asked to contribute to the discussion by volunteering their best practices for addressing staffing challenges.
2:45 p.m.–3:15 p.m. | General | Grand EF
Education Section Meeting
Jennifer Anderson, EdD, RRT, RRT-NPS
3:15 p.m.–3:35 p.m. | General | Grand Foyer
Networking Break
Last chance to visit the exhibitors.
3:35 p.m.–4:15 p.m. | Leadership & Management | Grand G-J
Raising our Future Leaders: How to Create a Formal Mentoring Program
Kevin McQueen, MHA, RRT, RRT-ACCS, FAARC
Show description Hide description
Growing the leadership skills of those on our teams is critical to ensure our leaders of the future are prepared to take on new roles and responsibilities. With the recent turnover of many leaders within the respiratory profession, developing new leaders is more important than ever. This presentation will discuss how to create a formal mentoring program to help motivate, support, educate, and engage future respiratory therapy leaders.
3:35 p.m.–4:15 p.m. | | Education | Grand EF
Strategies for Strengthening Medical Director Engagement
Tom Jones, M.Ed, RRT, CPFT
Show description Hide description
The presentation will highlight strategies to improve medical director engagement, including selecting the "right fit," forming a strong program partnership, implementing a formalized curriculum review plan, improving communication and information sharing, and increasing student contact in a non-clinical, academic setting. The presentation aligns with CoARC standards for the medical director, as well as developing innovative learning strategies and reinforcing competency outcomes for communication, critical thinking, decision-making, and interprofessional practice.
There are no sessions that match your display preferences.