2:30 p.m.–5:00 p.m. Central | Education
CoARC Symposium
2:30 p.m.–3:10 p.m. Central | CRCE: 0.66
The Medical Director: Pivotal and Essential to the Success of the RC Program
Jaspal Singh, MD, MHA, MS
Show description Hide description
There is little doubt the medical director is a key member of any respiratory care program. His/her active participation participating in the respiratory care program is paramount to the administration and educational success of the program. Attend this session and learn the essential roles, duties and responsibilities of a highly competent and engaged medical director.
3:10 p.m.–3:50 p.m. Central | CRCE: 0.66
Advanced Practice Program Development
Sarah Varekojis, PhD, RRT, FAARC
Show description Hide description
The AARC, NBRC and CoARC have been working on the development of a new professional and career advancement opportunity for respiratory therapists – the Advanced Practice Respiratory Therapist (APRT). This presentation will describe resources available to programs to facilitate the process of establishing interest and need for an APRT program and describe resources available to programs to facilitate curriculum development for an APRT program. In addition, pathways from RRT to APRT will be highlighted.
4:20 p.m.–5:00 p.m. Central | CRCE: 0.66
Resiliency and Burnout in the Time of COVID-19: Lessons for Program Educators and Department Directors
Kevin O'Neil, MD, MHA, FCCP
Show description Hide description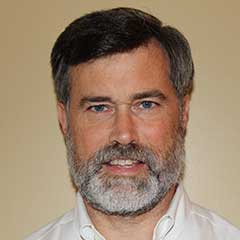 Burnout in health care is common, particularly in high intensity professions and it significantly impacts patient care on. The problem has been exacerbated by COVID-19 and recent data suggests that respiratory care is not immune. Training programs for physicians are also affected with a recent study documenting a 40% burnout rate for Pulmonary/Critical Care fellows. Respiratory care programs are also likely impacted, although data is limited. The session will identify risk factors for burnout and tools for identifying at-risk students and providers. Countermeasures to improve resiliency borrowed from other health care professions will be presented.