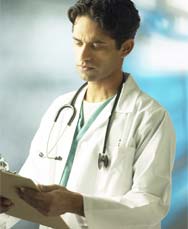 This respiratory care ethics course is an online audio/visual presentation and exam that teaches you the theories of ethical decision making as it applies to: scope of practice, informed consent, confidentiality, discrimination, conflicts of interest, illegal or unethical acts, fraud, research, and more.
After passing the exam, you will be able to print a certificate of completion that will be accepted by any state that requires an ethics course in respiratory care.
Respiratory Care Ethics Course for California
California RCPs have a requirement for a course on California law and ethics. This course satisfies the requirement for the Respiratory Care Board of California. 3.0 CRCE credits. Register for the California-specific Law and Professional Ethics course in AARC University at the link below:
Register for the California Ethics CourseCalifornia AARC members and non-member respiratory therapists can pay a nominal fee for the course.
Respiratory Care Ethics Course in Respiratory Care
Several other states have a requirement for continuing education in ethics. This satisfies those requirements, including Ohio. 3.0 CRCE credits. (This course does NOT satisfy the California requirement; if you are a California RCP in need of the California Law and Professional Ethics course, register by clicking the link ABOVE.)
Register for the Law and Professional Ethics course in AARC University at the link below: