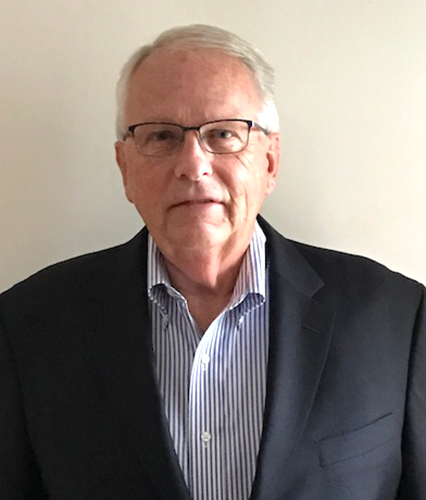 The role of the AARC President is to be the chief executive officer of the association. Since 1948, the AARC has had 60 presidents to lead, guide and shape the association. Melvin G. Martin, MS, RRT, FAARC, took on the role in 1987. We caught up with Martin, who just retired from what he describes as "nearly 50 years in a great profession," to learn more about his career and what influenced him along the way.
Describe Your Career Path
Martin: In 1968, with an interest in a health care career, I started a job as an inhalation therapist and loved the patient care. Shortly thereafter I began pursuing an A.S. in RT and went on to complete my B.S. and M.S. In addition to bedside patient care, my career path has included teaching at a community college, management, and most recently medical sales. As I look upon my career, the most consistent element has been to be a provider of education in all my divergent professional roles.
Why did you choose to pursue the President Office?
Martin: As a new therapist in a new profession I had several mentors who encouraged me to get involved in the local affiliate, which at the time was the Maryland, Washington D.C., and Virginia Society of the AARC. Later, as the delegate of our society, I became involved in the leadership of the House of Delegates and saw clearly the contributions leaders of our association were making to the development of our profession. From there it was a natural step to seek further involvement and the office of president. Not only was it rewarding to make contributions to our profession, but the personal side included professional interactions with other leaders in our community, including therapists and pulmonary physicians.
What was the most memorable experience during your Presidency?
Martin: By far the most memorable experiences were created in my time spent in participation with our state affiliate leaders and members. I enjoyed my time at affiliate conferences from the smallest to the largest, observing successes and assisting affiliate development where appropriate. In addition, it was memorable to participate in Congressional Committee Hearings and present testimony. I was also privileged to observe the hard work and dedication that NBRC members put into creating the excellent credentialing exams that help press our professionalism forward.
What advice would you give someone interested in pursuing a leadership role in AARC?
Martin: Begin by participating or volunteering in your local and state respiratory care functions, and, when appropriate, seek leadership roles. Prepare yourself by providing the best patient care, developing mentoring relationships with those you can assist as well as mentors to assist you. Seek further education in your areas of interest. Observing or serving as a delegate in the AARC House of Delegates will assist you in gaining a national perspective to help determine if seeking additional leadership positions is the next step for you. If it is right for you, pursue leadership positions, the rewards far out weight the time, energy, and some frustrations you will experience as an officer.
How has your membership in the AARC benefited your career?
Martin: At the time I entered our profession we were at the early stages of developing both educational and credentialing standards and examinations. I was able to pursue both my RT education and become certified (CRTT) through the exam, which had been developed by pioneers in AARC Leadership and offered through the AARC. Beyond the basics of credentialing and education, conferences and publications provided by the AARC are valuable. I benefited from association with leaders in our profession, therapists and physicians. We all benefit by the AARC educational activities and the patient care standards development that is diligently and continually worked on by the AARC. Membership in the AARC provided a broader perspective which led to improved patient care.
Email newsroom@aarc.org with questions or comments, we'd love to hear from you.