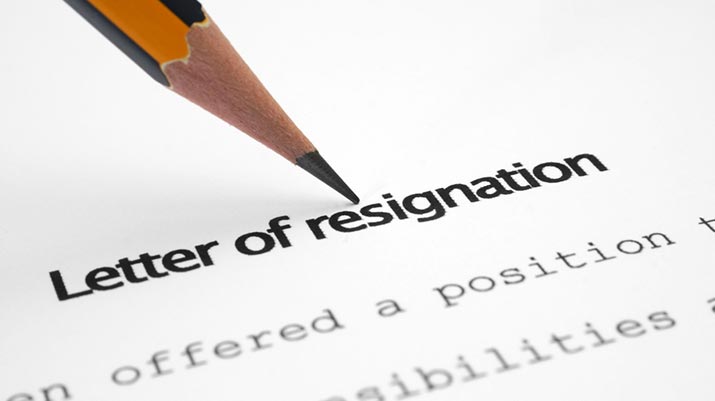 Hooray! You just got a job offer from your dream hospital and you can't wait to start. But before you move on, there's just one last — and somewhat uncomfortable — thing to deal with: telling your current boss you're leaving. How can you bow out gracefully and resign with dignity? Consider these five tips —
Ensure your resignation letter has the right tone: Even if you're leaving your current job because you absolutely hate it, strike a positive note when you write your resignation letter. Cite the many things you've learned on the job and thank your manager for giving you the opportunity to serve respiratory patients and the hospital.
Make sure your manager hears it from you first: While it's tempting to text your good news to your closest friends in the department before going in to tell your manager face-to-face, resist the urge. Your manager should be the first person who hears of your impending departure.
Don't leave them in the lurch: If you're involved in any projects in your current position — for example, your manager asked you to research a new piece of equipment or you chair a department committee looking into an important patient care issue — then consider how you will finish up the job or transition the responsibility to someone else when you leave. Your boss will appreciate not having to pick up those pieces when you're gone.
You're not gone till you're gone: Make sure you give your patients the best that you have to give during your last couple of weeks on the job. Cutting corners just because you know you're almost out of there isn't fair to them, and by maintaining your usual quality standards you'll be letting your hospital know you put patients first.
Ace the exit interview: In some hospitals you'll be asked to do an exit interview with someone from HR. Be honest about why you're leaving but don't trash your department, your manager, or your fellow therapists. One respiratory therapist criticizing other respiratory therapists only harms the profession as a whole, and you will be burning some bridges that you might one day need or want to come back across.
Leaving your job with your reputation intact will bode well for your future in respiratory care because in small profession such as ours, word can get around fast about a therapist who doesn't!