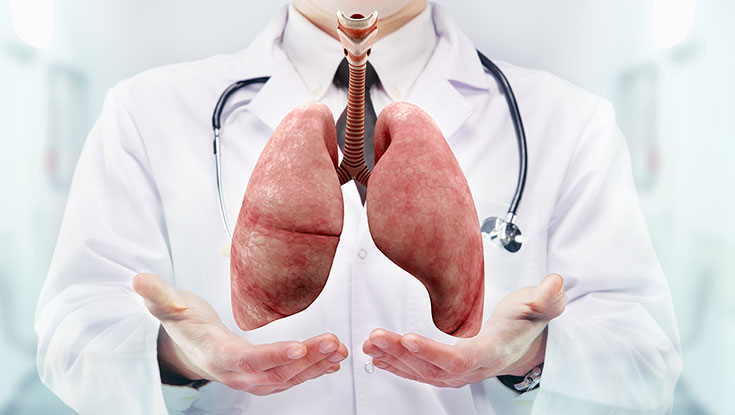 Keeping the nation's health care system functioning effectively requires a highly trained workforce that includes a sufficient supply of specialists in key fields of medicine that treat pathologies having a particularly high incidence and significant risk of mortality and morbidity.
Currently, three of the top five causes of death are a result of cardiopulmonary disease. Importantly, the elderly population and incidence of cardiopulmonary disease are rising while the number of cardiologists and pulmonologists available to treat those diseases is expected to fall markedly. The physician shortfall could be as high as 12,000 professionals by 2030, severely affecting workforce capacity to care for these patients.
We will need physician extenders to provide coverage of patient care in the areas lacking support from physicians. The AARC is working hard to ensure respiratory therapists have access to the education, training, and scope of practice needed to support the care of cardiopulmonary patients.
The future is now
"The reduction in physician specialists serving the cardiopulmonary health care needs of the aging population requires unique solutions not available today," explained Robert L. Joyner, Jr., PhD, RRT, RRT-ACCS, FAARC, co-chair of the Association's Advanced Practice Respiratory Therapist, Credentialing and Education Committee. "Importantly, the AARC supports a future that includes the addition of the Advanced Practice Respiratory Therapist."
Dr. Joyner and his colleagues on the committee believe respiratory therapists who want to pursue this role can expand their current knowledge base to provide the higher level of services the role will entail.
"The AARC has advocated for cardiopulmonary health for nearly 80 years through its support of the respiratory care profession and the respiratory therapists that make patient lives better every day," Dr. Joyner said. "Respiratory therapists with their current scope of practice find themselves more in need today than ever before."
That won't change, but the new Advanced Practice Respiratory Therapist will give those entering the profession or practicing respiratory therapists who desire a larger role in patient care the chance to broaden their scope of practice.
"Those individuals who want to be an Advanced Practice Respiratory Therapist have an overwhelming desire to engage the health care system at a level beyond their current scope of practice," Dr. Joyner said.
Helping the profession advance this new role is a mission he and his colleagues believe is important to the profession of respiratory care and the patients we serve.
"It is a pleasure working with the AARC, and specifically, the members of the committee who take seriously the role of the respiratory care workforce and its important contributions to our health care system," Dr. Joyner said. "As a profession, we have the ability and a duty to meet this rising need using our current skillset and to develop the additional skills required to support the health care of patients we treat inside and outside of the hospital on a daily basis."
Graduate degree required
What will practicing therapists and future students need to do to prepare to serve as an Advance Practice Respiratory Therapist?
Per Dr. Joyner, the Advanced Practice Respiratory Therapist will require the successful completion of a CoARC-accredited graduate level Advanced Practice Respiratory Therapist education and training program focused on advanced, evidence-based, diagnostic, and therapeutic clinical practice and disease management.
Information about current graduate degree programs can be found on the CoARC website.
While the nation will still need as many RTs prepared at the two and four year degree levels as it does today, the Advanced Practice Respiratory Therapist will add a much needed advanced practice provider to care for patients with cardiopulmonary disease, and a new option within the respiratory care profession for those therapists and students who are already interested in a graduate degree.
New avenue
If you are thinking about enrolling in an advanced practice educational program, check out the Advanced Practice Respiratory Therapist option and the unique path it provides to pursue your interests in treating cardiopulmonary patients.
"I do believe it provides a realistic option for respiratory therapists who have a desire to have an expanded role in caring for cardiopulmonary patients," Dr. Joyner said. "This provides an avenue to directly follow their interests."
Learn more about the Advanced Practice Respiratory Therapist here.