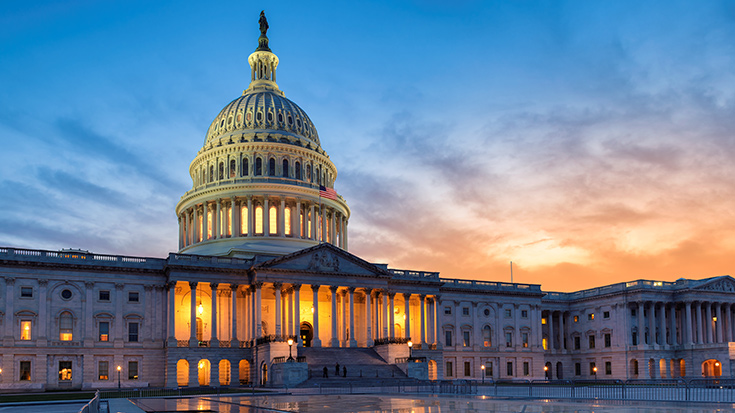 Anne Marie Hummel, AARC's senior vice-president of government affairs, is retiring after 13 years of service with the association. Hummel also worked as a consultant to the AARC 10 years prior.
Joining the AARC family in 2008, Hummel brought years of regulatory experience in the Federal Government to overseeing federal and state legislative and regulatory policies that impact the respiratory care profession.
"I look back and think of all the wonderful experiences I have had working for the AARC. It has been a pleasure to work with such talented and dedicated staff in the Executive Office over the years, and I value the friendships I've made," Hummel said. "Most of all, I feel privileged to have had the opportunity to advocate for respiratory therapists and the profession and to be able to show their value as a vital member of the health care system. The experiences I have gained working for the Association, its Board, House of Delegates, and State Affiliates are invaluable, and I'm honored to have had the opportunity to serve."
What does retirement look like for Hummel? In addition to spending more time with her granddaughter, Hummel looks forward to a new home remodeling project.
"AARC's advocacy work is paramount to moving the respiratory therapy profession forward," said Dan Garrett, CAE, AARC executive director. "I commend Anne Marie for the immense achievements she has helped make for RTs everywhere. Thank you for your dedication to the profession and the AARC. While you will be missed, I congratulate you on your retirement. I know it is much deserved and will be well enjoyed."
Welcome Miriam O'Day
The AARC welcomes Miriam O'Day to the team as the new senior vice-president of government affairs. O'Day previously worked with the AARC as the director of legislative affairs from March 2006 to 2015. Most recently, O'Day stepped down as the president and CEO of the Alpha-1 Foundation. O'Day advocated for patient's access to care and priorities of importance to the rare and chronic disease population.
O'Day has more than 20 years of experience consulting for health care and health care-related non-profit organizations, with an emphasis in legislative affairs.
O'Day assisted with the formation of the COPD Congressional Caucus where she drafted incorporation papers and communications. She also collaborated with the National Institutes of Health to remove disease stigma by rebranding emphysema to COPD, addressing the 12 million Americans living with the disease and the 12 million undiagnosed. And finally, O'Day worked with the Centers for Disease Control and Prevention on National data collection.
"I am grateful to welcome Miriam back into the AARC family," Garrett said. "With her previous experience working with the AARC, respiratory therapy issues, and dedication to raising awareness and understanding of COPD, I am confident Miriam will continue building and strengthening the legacy of advocacy our members expect and need. Through her leadership, we will continue having a strong voice in the federal government. Welcome, Miriam."
The AARC expects a smooth transition as the advocacy torch passes. O'Day officially started on June 1 and Hummel's last day is July 31, giving them time to work together during this changeover. As the AARC's new strategic plan develops, advocacy efforts will continue to be a priority for the association, helping bring greater opportunities and recognition to the RT profession.
Learn more about AARC's Advocacy Agenda.
Email newsroom@aarc.org with questions or comments, we'd love to hear from you.