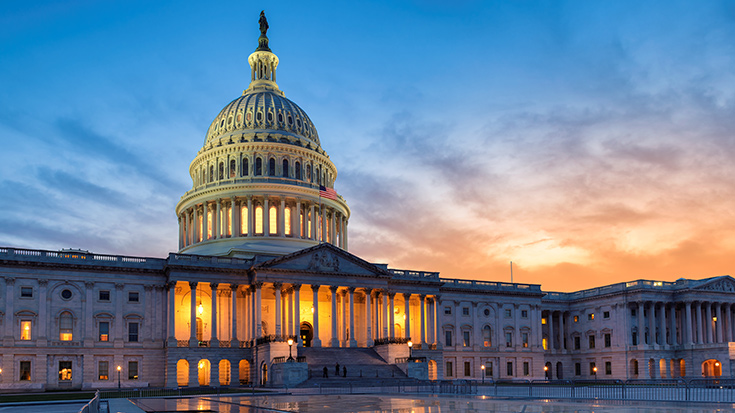 On December 20, 2022 Lawmakers unveiled a $1.7 trillion government wide spending package to avoid a government wide shut down. This omnibus bill includes the legislative language from the Allied Health Workforce Diversity Act, a major focus of AARC advocacy for the past several years.
As Congress passed the bill on December 23, the AARC celebrates the significant impact this will have on building a diverse allied health workforce that includes Respiratory Therapists.
This success comes as AARC has been working with our coalition of allied health partners from physical therapy, occupational therapy, speech language pathology and audiology professions. The coalition spent many hours strategizing and meeting with key Congressional leaders in support of the Allied Health Workforce Diversity Act.
"Together with our coalition and after several years of grass roots advocacy from our membership – respiratory therapists and the AARC can claim an exciting win" said Carl Hinkson, AARC President. "Diversity, Equity and Inclusion is an imperative of the AARC Strategic Plan and this legislation is a specific goal that was set in the plan. The future workforce should mirror our population and a more diverse workforce addresses preexisting health disparities, many of which came to the fore during the COVID-19 pandemic" said Hinkson.
The AARC has been working with our partners at the NBRC and CoARC to increase awareness about the need to expand the workforce and increase patient access to respiratory therapists. "The grant program to be set up will help meet these challenges," says Daniel Garrett, AARC Executive Director. "It's a wonderful holiday gift to have the federal government acknowledge the respiratory care profession and the need to recruit and enroll students from underrepresented backgrounds."
The bill will create a workforce program administered by the Health Resources and Services Administration (HRSA) to help promote diversity in the professions of audiology, physical therapy, occupational therapy, respiratory therapy, and speech-language pathology.
Email newsroom@aarc.org with questions or comments, we'd love to hear from you.