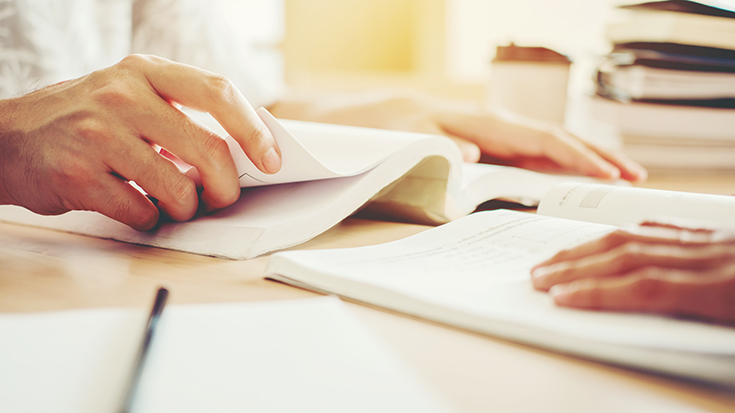 I have been an educator at the associate degree level for 18 years and during that time I have educated hundreds of respiratory therapy students on their entry into the profession. However, as an associate degree educator, I only have one year with these students as the first year of their training is filled with prerequisite courses. I know many programs are set up differently, but in any setup, entry to the profession is traditionally two years of education. During this time programs focus on how to care for, assess, and diagnosis patients. They teach students pharmacology, how to setup and manage ventilators, provide bronchial hygiene, perform and interpret PFT's and many other aspects of our profession. However, this training is limited to a two year and in many cases a 60-70 credit hour model. Due to limitations of this model, I discuss with students and others on social media about the importance of continuing their education. This could be a baccalaureate respiratory therapy degree completion program and or a masters in respiratory therapy program for those that went through a baccalaureate entry program. The normal responses I receive, or have seen from others on social media, is "but I don't want to be a manager or a teacher." Additional education beyond entry level to the field is so much more than being a manager or teacher. It can and will make you a better bedside clinician as well.
Limitations of the Associates Degree
When you are looking at an associate degree program curriculum there are prerequisite courses and RT specific courses similar to these:
Prerequisite courses
English 101
Communication 100
Microbiology
Intro to Chemistry
Anatomy
Physiology
Microbiology
Political science/History I
Contemporary Math/Algebra I
Psychology/Sociology
RT specific courses
Pharmacology
Equipment
Mechanical Ventilation
Blood gas assessment
Diagnostics
Neonatal and Pediatric Care
Foundation in Respiratory Care
Patient assessment
Respiratory care specialties
Clinical
This type of curriculum is great for getting you ready to perform the basic functions of a Respiratory Therapist, but where do you learn about medical ethics, death and dying considerations for a patient and yourself, finding up to date research on your patient's condition, how to assess the found evidence for quality, how to understand the statistics provided in the literature, and how to effectively communicate your findings. Most associate degree programs will disperse some of these items within other courses, but just do not have time in their curriculum to provide the needed education to make an individual proficient.
The role of the Respiratory Therapist has changed over time. We are being asked to do more and more in the Intensive Care Units when it comes to patient care, protocols, bronchoscopy teams, Extracorporeal Membrane Oxygenation, development of protocols, and research positions. We are being asked to do more on the general floor with patient assessments, rapid response teams, pulmonary rehab testing, six minute walk tests, telehealth medicine, and COPD navigators. Because of these additional duties we are more involved in the patient's care and have conversations with a wide range of professions from Physicians, Nurse Practitioners, CRNA's, Physician Assistants, Pharmacists and many others. These other professions entry to practice is Master's or Doctorate and provide education on how to find literature, assess for quality, statistical analysis, conflict resolution, additional communication courses, immunology, pathology, along with other courses that traditionally are not possible in an associate level program, or even many baccalaureate level programs. Meaning, while we can care for our patients very well at the time of graduation, we are quickly behind when it comes to the ever-changing evidence in the literature and communication skills needed at the bedside.
Dispelling the myth that higher education is for developing managers/educators
During our time in entry to practice programs, the instructors provided the most up to date information on all of our topics. However, many programs do not have the time to educate students on how to effectively keep up to date, or communicate new findings to others. So additional training and education is needed. As I mentioned before, this could be in the way of a baccalaureate degree completion program and or a Master's in Respiratory Care degree program. If you look at baccalaureate degree completion programs you will see that you will receive additional training in courses like:
General Education
Physics
Chemistry
English 102 (second writing course)
Statistics
Philosophy or Ethics
Pathology
RT specific Education
Cultural Diversity in Healthcare
Advanced Assessment and Diagnosis
Critical Care Concepts
Literature Review
Clinical Ethics
Disease Management
Leadership and Management
All of these courses either general education or RT specific education can and will make you a better bedside clinician. The general education courses will assist a learner in becoming a more well-rounded healthcare learner/provider with courses in pathology, chemistry and physics. As we all know, understanding the physics of the equation of motion is imperative to a achieve a better understanding of mechanical ventilation. Physics principles also assist in understanding air flow and blood flow movement through the lungs and how it is impacted by different disease pathologies. The ethics courses and cultural diversity can assist us in understanding our patients' situations better from their view points, experiences, or current conditions. In fact, many times there is only one management, leadership or education specific course in a baccalaureate degree completion program. However, I would argue that learning leadership qualities can assist you at the bedside as we are normally at the bedside with a nurse, nurse's aid, physician, or in other words, a team. Can we take the lessons learned in a general leadership course and apply it to leading a team, or how to best be a team member at the bedside? As someone that has taken a variety of leadership courses, the courses are as much about learning leadership strategy as they are about you learning about yourself. There are times as a leader at the bedside that we need to know when to step forward and just as important, when to step back. Knowing your personal characteristic traits and others traits will help you understand these situations better. Additionally, understanding how to get others on the team involved in a clinical conversation in an effective manner is an important skill to learn to be effective at the bedside. These types of skills are taught in leadership courses.
Many Master's in Respiratory Therapy programs are great for bedside clinicians as well. They offer courses like:
Clinical Analytics
Principles of Epidemiology
Advanced Cardiopulmonary Physiology
Evolving Roles of Respiratory Care
Development of Clinical Practice Guidelines
Research Design
Leading Teams
Diagnostics and Therapeutics
Sleep Physiology
Healthcare Finance for Clinical Leaders
Patient Education
Pulmonary Diseases and Disorders
In general, many Master's of Respiratory Care programs still focus on educating the learner to be a better bedside clinician. Almost every course listed above could be looked at as making an individual better at patient care and providing the skills needed to effectively communicate their knowledge to the primary people we communicate with on a daily basis. Many programs have sections of their curriculum that do focus on leadership, management, or education. However, in many cases these are degree options that the learner can select when they enter the program. Meaning, you can focus your education on which you would like to excel, even if that is a concentration in respiratory care specialty practice.
Email newsroom@aarc.org with questions or comments, we'd love to hear from you.