Office Hours: Monday–Friday, 8:00 am–5:00 pm Central
Holidays: Closed New Years Day, Good Friday, Easter, Memorial Day, Independence Day, Labor Day, Thanksgiving, Christmas Eve, and Christmas Day
Contact Form
We would love to hear your comments and questions. Not sure where to send your message? Choose an AARC department from the drop-down box or Meet the AARC Team first.
Executive Office Staff
Send us a message using the contact form above or connect with us through the social media sites in our profiles.
Executive
Tom Kallstrom
Executive Director
Tom has been CEO of the Association since 2012.
Tim Myers
Chief Business Officer
Tim oversees strategic, operational and financial aspects of the organization.
Shawna Strickland
Associate Executive Director
Shawna manages our education, customer service, and membership departments.
Doug Laher
Associate Executive Director
Doug oversees AARC conventions and the production of AARC Times.
Anne Marie Hummel
Associate Executive Director
Anne Marie oversees state and federal legislative and regulatory issues impacting respiratory therapists, the RT profession, and the pulmonary patient.
Administration
Crystal Maldonado
Foundation and Grants Coordinator
Crystal handles applications for American Respiratory Care Foundation grants and awards.
Jena Weeter
Executive Administrative Assistant
Jena is the Executive Assistant to CEO Tom Kallstrom and liaison for the Board of Directors and Board of Medical Advisors.
Richard Hernandez
Shipping and Maintenance Manager
Richard is in charge of product shipping and returns plus executive office maintenance.
Accounting
Ada Morton
Senior Accountant
Ada oversees the AARC accounting department.
Erica Coleman
Staff Accountant
Erica assists with the day-to-day operations of the accounting department.
Linda Drewello
Accounts Receivable Collector
Linda sends invoices and processes payments.
Conventions and Meetings
Annissa Buchanan
Meetings & Conventions Department Manager
Annissa manages staff and processes. Oversees Congress and Summer Forum educational programs. Oversees speaker logistics.
Kathy Blackmon
Meetings and Conventions Coordinator
Kathy helps plan the AARC Congress, Summer Forum, PACT Hill Day, and various other AARC meetings.
Pam Russell
Exhibits
Coordinator
Pam coordinates the exhibit hall, administration and logistics for AARC Congress.
Customer Service
Denise Smith
Customer Service Specialist
Denise assists members with renewing their membership, providing membership information, and using aarc.org.
Erica Jackson
Customer Service Representative
Erica assists members with renewing their membership, providing membership information, and using aarc.org.
Jacquelyn Villafranca
Customer Service Representative
Jacquelyn assists with membership renewals, replacement membership cards, password changes and using aarc.org.
Kimm Golston
Customer Service Representative
Kimm assists with membership renewals and provides online continuing education support.
Tina Sawyer
Customer Service Manager
Tina handles inquiries related to AARC membership, orders, meetings registration and subscriptions.
Education
Reagan Hickey
CRCE Coordinator
Reagan answers questions related to the accreditation and transcripting of continuing education courses.
Information Technology (IT)
Grady Peters
Systems Administrator
Grady maintains servers, workstations, and networks in the AARC office.
Mike Dennis
Programmer/Applications Developer
Mike provides Computer Applications support to all AARC departments.
Olga Jusino
Web Programmer
Olga designs and develops web applications, special projects, and databases.
Ray Arambula
Director of IT
Ray is responsible for the management, strategy, and execution of technology at AARC.
Russell Leighton
Database Administrator
Russell is responsible for the performance, integrity and security of various databases along with the planning, development and troubleshooting of such.
Steve Bowden
Internet Coordinator
Steve helps develop and maintain aarc.org and other AARC websites.
Marketing/Communications
Heather Willden
Communications Manager
Heather develops strategic content and communications for the association and helps to build awareness of the AARC brand.
Jacqueline Segura
Digital Media Specialist
Jacqueline develops and executes strategic digital media campaigns for the AARC and maintains the AARC's social media presence.
Jeanette Chawdhury
Manager of Marketing and Production
Jeanette manages the development, coordination and implementation of AARC and Daedalus marketing and product management programs.
Phil Ganz
Sales Director
Phil handles questions related to advertising and sponsorship of AARCTimes and Respiratory Care.
Sarah Vaughn
Director of Business Development
Sarah develops and launches new product lines, affinity programs and co-marketing agreements for the association.
Membership
Amanda Feil
Membership Development Manager
Amanda cultivates member benefits, services, and initiatives to increase member engagement, recruitment, and retention.
Catie Anderson
Member Services Specialist
Catie works closely with state affiliate leaders, provides customer service assistance, and works on a variety of projects to support membership initiatives.
Project Management/House of Delegates
Asha Desai
Project Manager/House of Delegates Liaison
Asha manages a variety of projects for the AARC. She is the staff contact to the House of Delegates and also works with state society officers as needed and with AARC Historian Trudy Watson on the Virtual Museum.
Publications
Dean Hess
Managing Editor,
Respiratory Care
Dean handles questions about writing articles for and publishing other information in the Journal.
Rich Branson
Editor in Chief,
Respiratory Care
Rich handles questions about writing articles for and publishing other information in the Journal.
Sara Moore
Assistant Editor,
Respiratory Care
Sara answers questions about the Journal. Also coordinates the Open Forum and answers questions about abstract submission.
Board of Directors
Send a message to a Director using the contact form above.
Karen Schell
President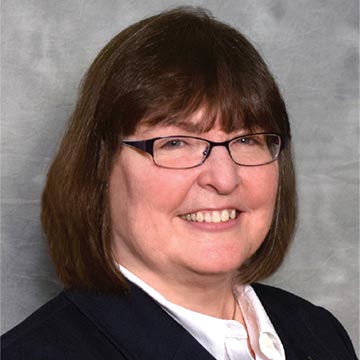 Cheryl Hoerr
Vice President — Internal Affairs
Jacklyn Grimball
Vice President — External Affairs
Lynda Goodfellow
Secretary-Treasurer
Sheri Tooley
President-elect
Brian Walsh
Past President
Aaron Light
Director At Large
Bradley Kuch
Neonatal-Pediatric Section Chair
Carl Hinkson
Adult Acute Care Section Chair
Dana Evans
Director At Large
Georgianna Sergakis
Education Section Chair
John Lindsey
Director At Large
Kari Woodruff
Director At Large
Kerry McNiven
Director At Large
Kim Bennion
Management Section Chair
Lisa Trujillo
Director At Large
Raymond Pisani
Director At Large
Timothy Op't Holt
Director At Large
AARC Officiary
AARC members also have access to the AARC Officiary which has additional contact information for AARC committees, group members, state society presidents, delegates, and membership chairs.